Payment calculator - let your customers calculate and pay exact price of your services or products
Use Stripe or PayPal payment feature to get paid online in advance.
Simply open Calculoid wizard and create your own calculator in few minutes! Plus explore over 4000 public calculators, which you can copy, customize and embed.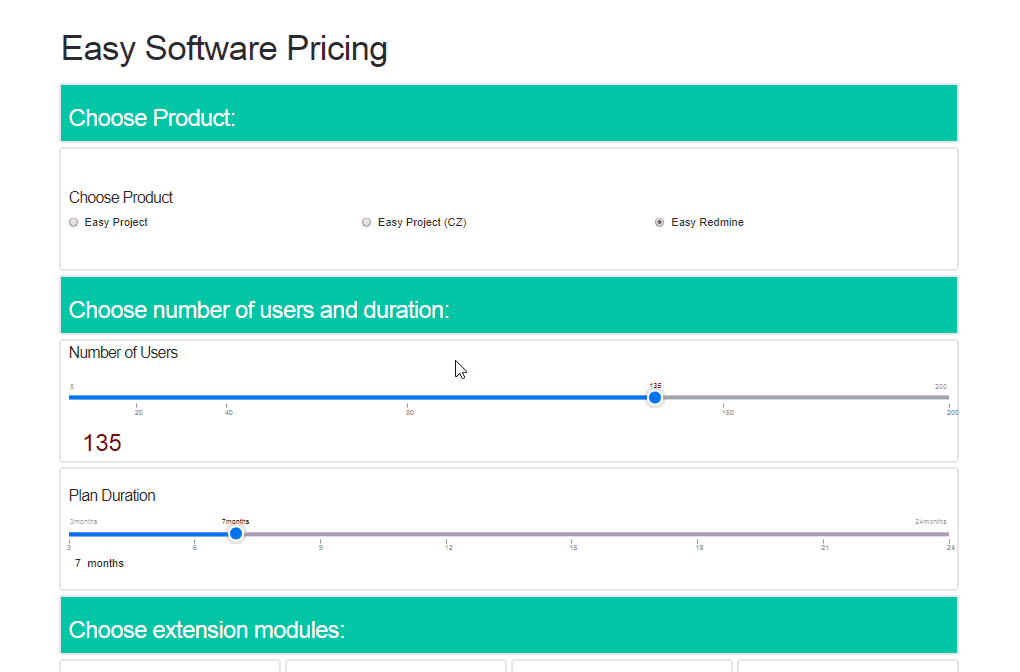 Free
Basic payment calculator can be built for free!


No code knowledge
Anyone can create and embed Calculoid calculator


Easy to embed on any web
Simply past the embed code into HTML of your website
Key features to build payment calculator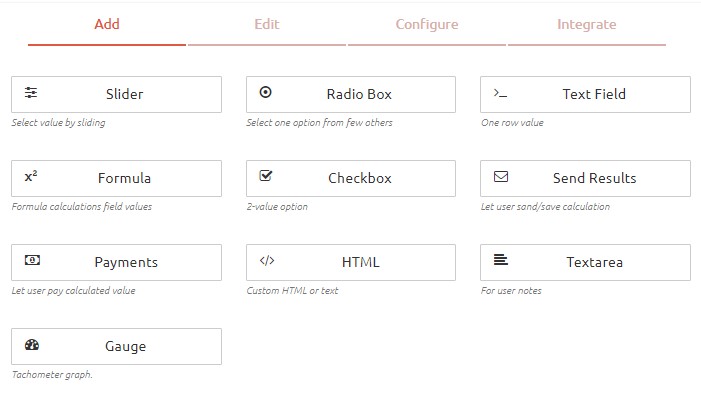 Easy to use payment calculator builder
You do not have to be a web developer to create your own online calculator in just a few minutes.
Sliders and text fields for value input
Formula fields for calculations
Payment field for Stripe or PayPal payment
Email field for sending quote and lead generation
Start Free Trial
Create your own web calculator in a matter of minutes.
Test all features in the 14-day free trial.


No credit card or installation needed
Contact us
Phone
+1 415 800 3787
Information
info@calculoid.com
Support
support@calculoid.com
Easy Software Ltd.
Kemp House, 152-160
City Road, EC1V
2NX London, United Kingdom
Company ID: 08960980
VAT ID: GB226711521
Easy development center
Jugoslávských partyzánů 34
160 00 Prague
Czech Republic