Contacts
Easy Software Ltd develops Calculoid since 2013 as a platform for creating interactive web calculators with lead generation and online payments. In 2018, Easy Software Ltd introduces Calculoid 2019 as a B2B product, which is a platform for real-time business calculations in software, applications, and websites.
Ondrej Stovicek
Team leader of Calculoid
Easy Software Ltd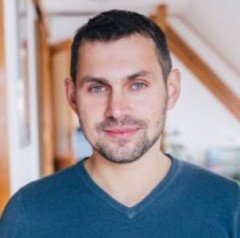 Ondrej is with Calculoid from very beginning. Nowadays he cares about integrations of Calculoid and its applications for business intelligence and modeling. Ondrej speaks English, Czech and German.
Jan Pavera
Product manager
Easy Software Ltd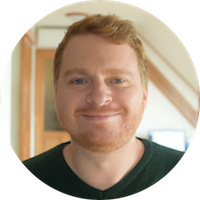 Jan is responsible for the optimization of Calculoid products and integrations via Zapier platform. He holds a master's degree in economics and informatics. In his spare time, he is interested in web technologies, playing as DJ, making wooden furniture and going to nature.
Anna Ogunnusi
Onboarding specialist
Easy Software Ltd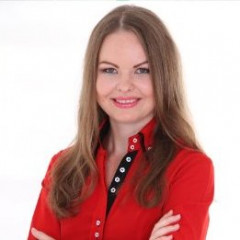 Anna joined our great marketing Calculoid team in 2018 as an onboarding specialist. She has experience in customer service, marketing, and sales. After several years in England, she returned back to Prague. In her spare time, she and her husband enjoy sports and go for long walks with their dog named Ayo. Her another interest is cooking and baking.
Pavel Sima
Calculoid Chief Developer
Easy Software Ltd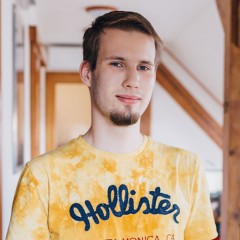 Pavel leads development of Calculoid with passion and love. He is master in Angular JS, PHP, MySQL, CSS and other Calculoid related technologies. Pavel speaks English and Czech.
Dominika Petzova
Support Specialist
Easy Software Ltd
Dominika is one of our most experienced member of the support team, with over 6 years experience in a support position. She takes care of Intercome chats and tickets, making sure our users get quality assistance in a timely manner. She prefers to spend her free time painting and playing video games.
Adolf Mayer
Support specialist
Easy Software Ltd
Adolf is a member of our support team with a specialization in sales tied with support, as he has previous experience in a sales department. He also takes care of client tickets and chats via Zopim and Intercom, mainly in English. In his free time, he enjoys walking his dog, playing poker and video games.
Josef Brehovsky
Senior Web Developer
Easy Software Ltd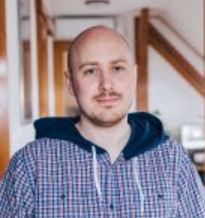 Josef is web development guru. He helps to find smart ways of Calculoid development, analyses technologies and new approaches. Josef speaks English and Czech.
Easy Software Ltd.
Address: Kemp House, 152-160, City Road, EC1V 2NX London, United Kingdom
Company ID: 08960980
VAT ID: GB226711521
Support Contacts
US Phone: +1 415 800 3787
UK Phone: +44 207 097 3577
CZ Phone: +420 222 743 843Office hours: 9:00 - 17:00 UTC+1
Information: This email address is being protected from spambots. You need JavaScript enabled to view it.
Support: This email address is being protected from spambots. You need JavaScript enabled to view it.
Easy Softwate Ltd. Development Center
Address: Jugoslávských partyzánů 34, 160 00 Prague, Czech Republic