Online Calculator in minutes - learn more in this short video!
Learn about basic features of Calculoid and the necessary steps for successful embedding of your calculator.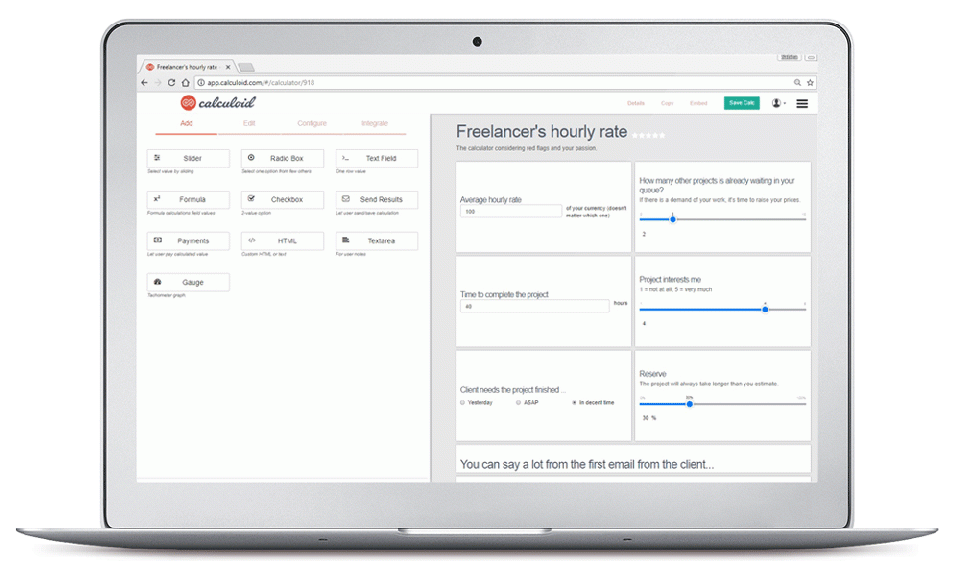 This short video shows you how to easily create a calculator for collections of leads and actual orders using Calculoid. Simply add couple sliders and radio boxes for data input, formula field for calculation and payment or send results field to your calculator and your interactive lead generation/payment solution is ready for embedding on your web.