Improved web calculator submissions overview in new Results feature
Based on feedback from clients Calculoid presents a new version of Submissions. It has far more features allowing users to get detailed statistics based on web-calculator submissions. Beta version of the Calculoid results was released for all users. Let's check the new functions available.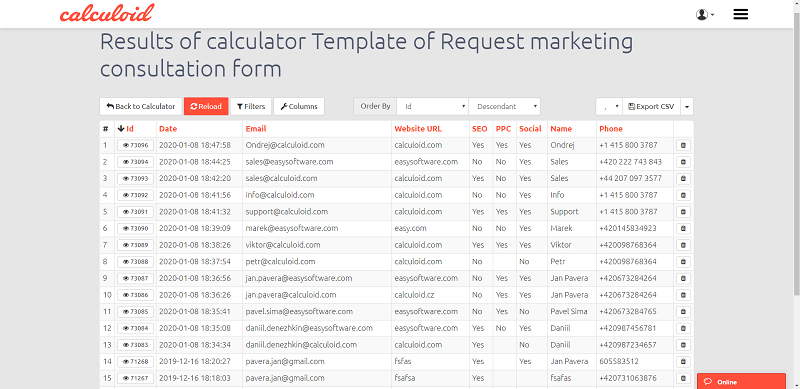 The new Submissions version is called Results. This feature is available in the beta test for all users since January 13th, 2020.
To reach new Submissions, go to the Results [BETA] tab on the left menu in the editor. Calculoid uses the same information stored in our database but presents it in a new way. Your old submissions are also available there.
The new view brings you a group of new features such as filters, sort, pagination, field options. Old functions such as CSV export are also present in the new view.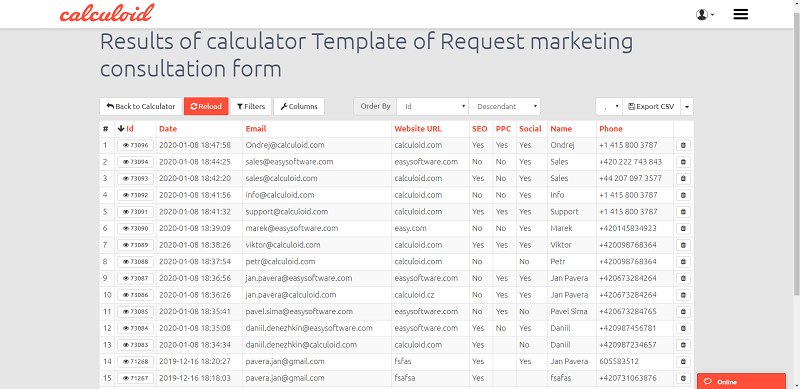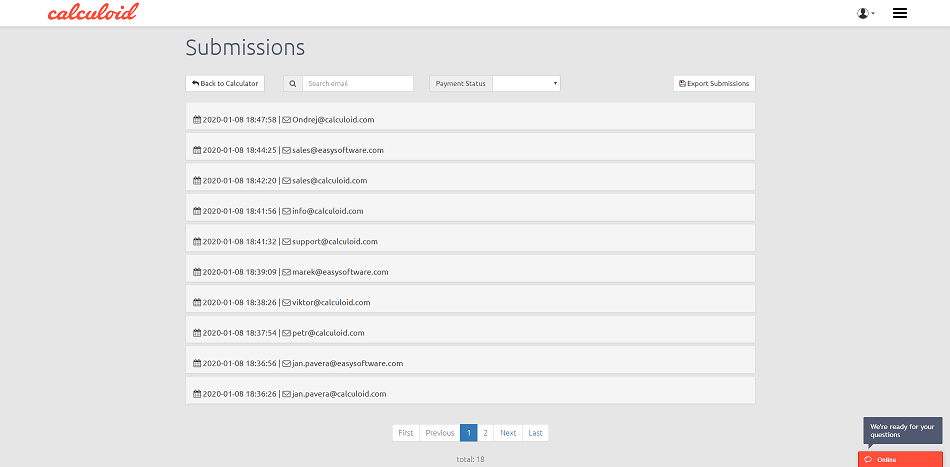 Filters was the most wanted feature for Submissions. From now on you are able to filter your submissions and sort them. Also, you can choose what information you want to see and how many submissions should be presented at a time.
To filter your submissions, click on Filters and add a filter. Choose a field to filter, operator, define value and click on Apply. It is super easy! More filters are available at a time.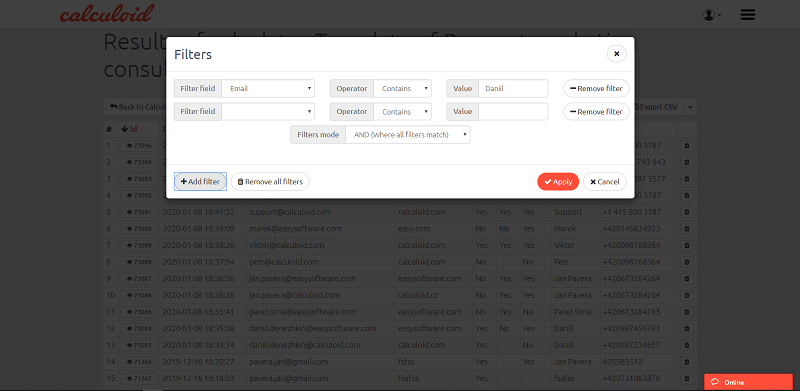 To remove a filter click on Remove filter button.
At the top, you can define sorting options by choosing field and order type. Also, you can change the order of submissions by clicking on the column name.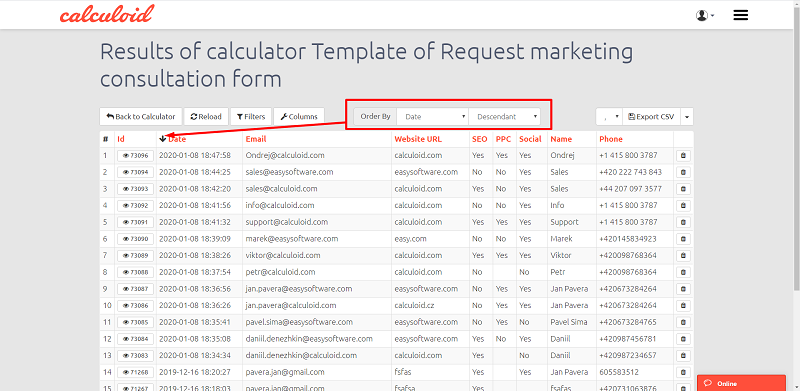 All the calculator submissions can be exported to a CSV file. Chose a separator ; or , and hit Export CSV button.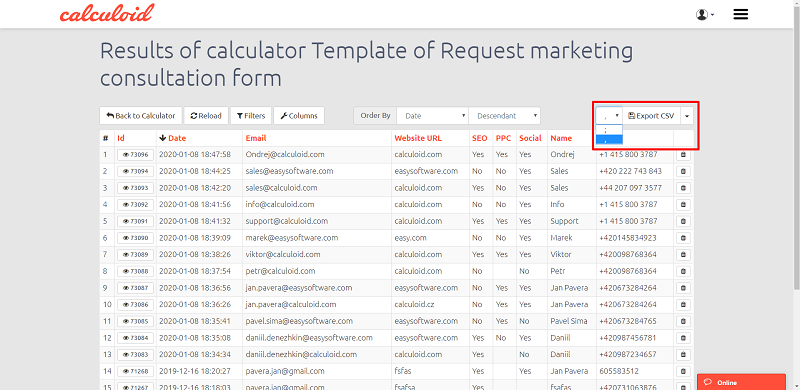 In the Columns, you can define what fields you would like to see in the Results.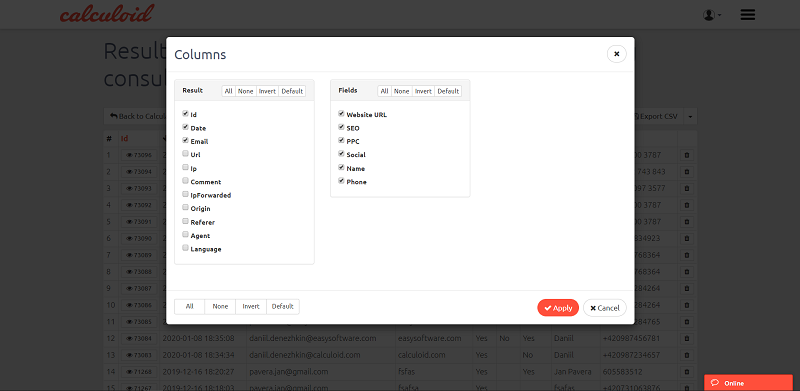 Now you can select the number of entities you want to see with the Results per page feature at the very bottom.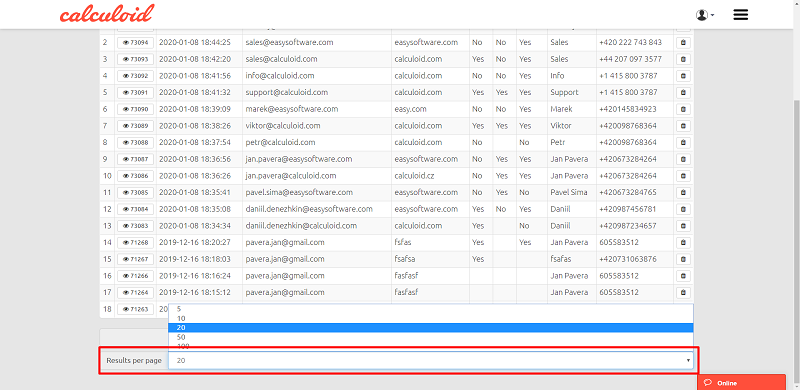 During the users test, we are happy to collect as much feedback as possible. Feel free to send any ideas about new submissions to This email address is being protected from spambots. You need JavaScript enabled to view it..