Web calculators better then ever, try new Calculoid
Discover Calculoid 2019 with new design & new features for better users interaction, new formulas function, easier lead generation, and faster online payments. That's the brand new Calculoid.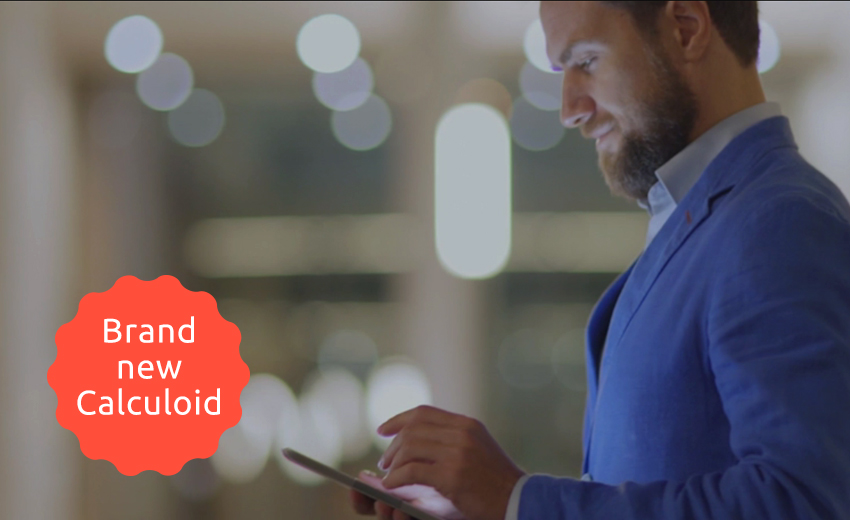 Find out more about the new features that match up to date trends and design in Calculoid 2019 free webinar (Jun 12, 2019 4:00 PM CET) - Register now
New features
Radio box, Checkbox, and Select field allow users to choose from different variables. However, the value of choice is not always a number. Sometimes you want to have the ability to select a text. New 'String values support' was designed for such cases.
Dynamic values in the HTML field is a new powerful function which gives you the opportunity to combine calculations with HTML. You can create a dynamic content allowing you to present your calculations there instead of just putting many formula fields next to each other.
GeoIP allows you to prefill information based on the IP-address of the user. We used this feature in our text field to prefill country calling codes and country flag for telephone numbers. It makes it much easier to fill in your phone. There is no need to put your calling code as it is already there.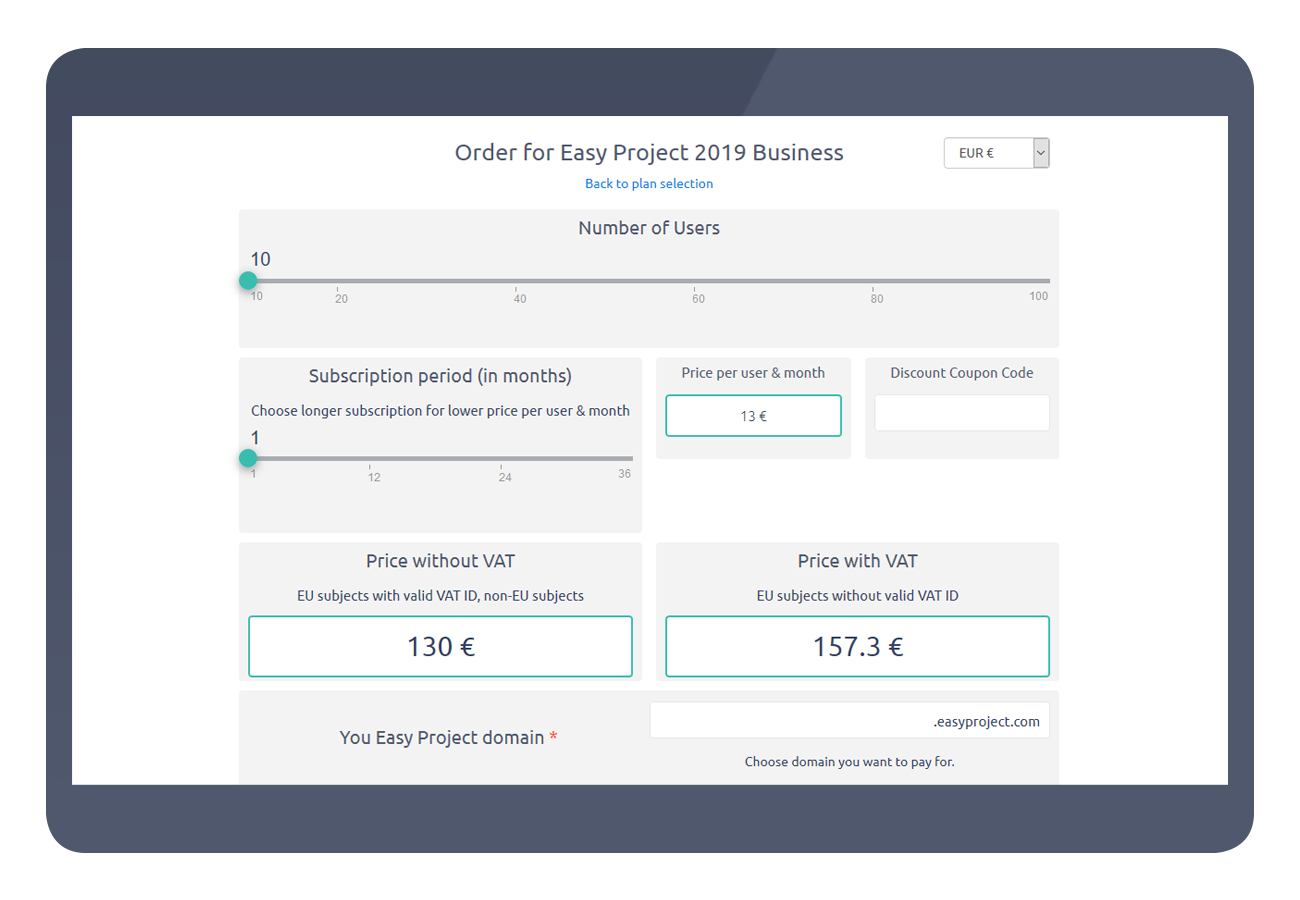 New formula functions
The Lookup function is the best solution if your calculations require a lot of static data. Simply add a CSV table with all the numbers you need and search for them using the Lookup function. Combination with the IF function makes the tool even more powerful, as it gives the ability to pick values based on the users choice. The best feature for complex calculations.
Add function is very important to combine texts and values from other fields in one result. If you need to put together some text with values and present the results in a proper way, then Add function is the solution for you. You can create any string of values for your results.
Format Number is another strong function for presenting your numeric results in the best way. Set up thousand and decimal separator to create your own format for your calculations to make sure it is presented nicely.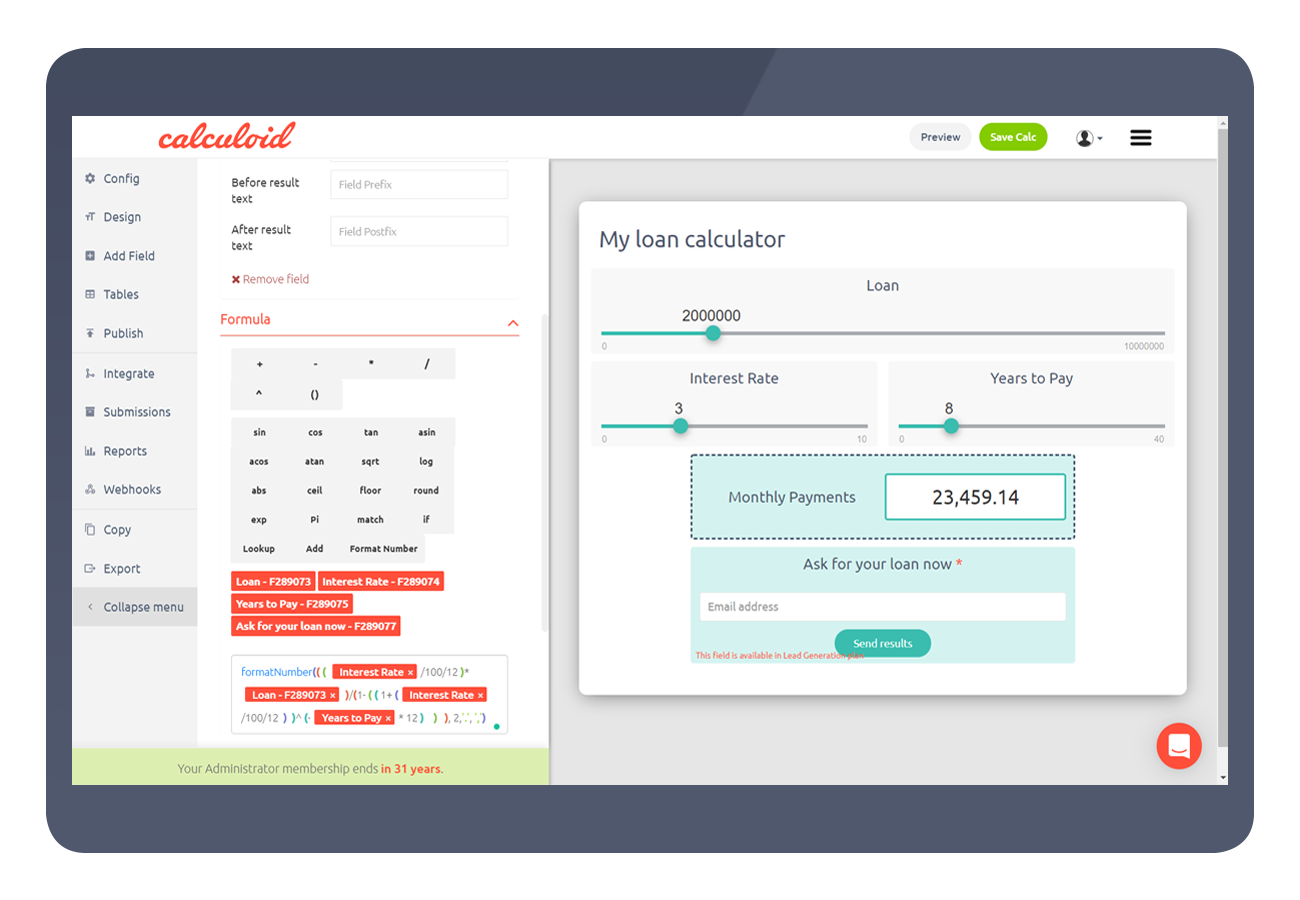 New payments gate
Pricing calculators should give customers a high variety of payment methods. It is very important to be able to accept/receive payments in any way. We added 3 new payment gates to make sure it is easy to pay with Calculoid. They are well known 'Global Payments' and more local 'GoPay' an 'GP webpay' However, we won't stop. We are working to include even more payment methods.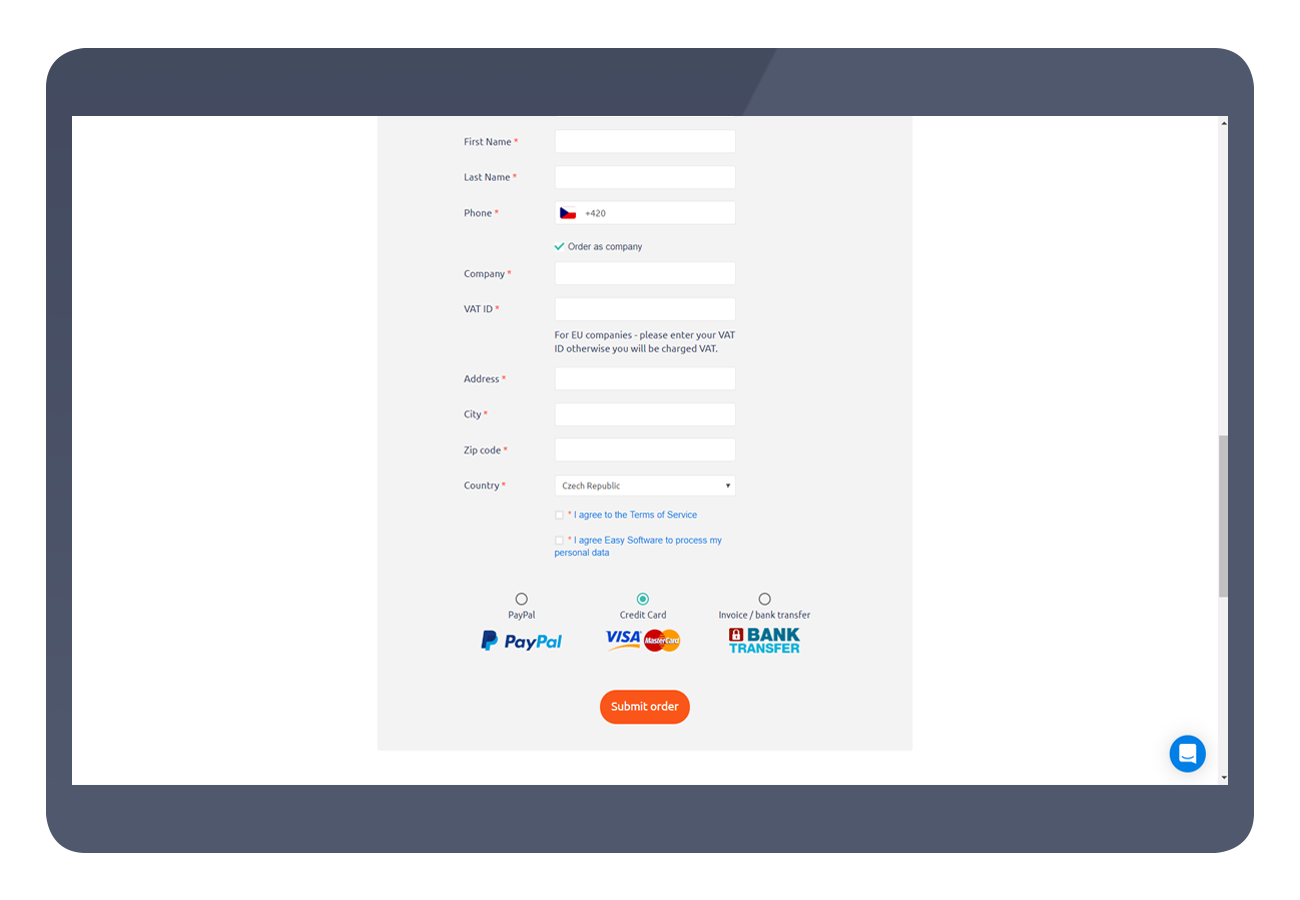 UX improvements
We designed a new structure for our menu to work with Calculoid even easier. Now all the buttons are alligned to the left side so there is no need to look for them. All in one place.
Creating a web calculator with a lot of fields makes it hard to keep attention on the field you are working on right now. We add a highlight to the field which you are working on, so you are sure what are you working on.
Users usually go from one page to another while browsing your website. We added a local storage to keep data filled in, in case they want to visit your other pages and come back to continue with calculations without the need to fill it again.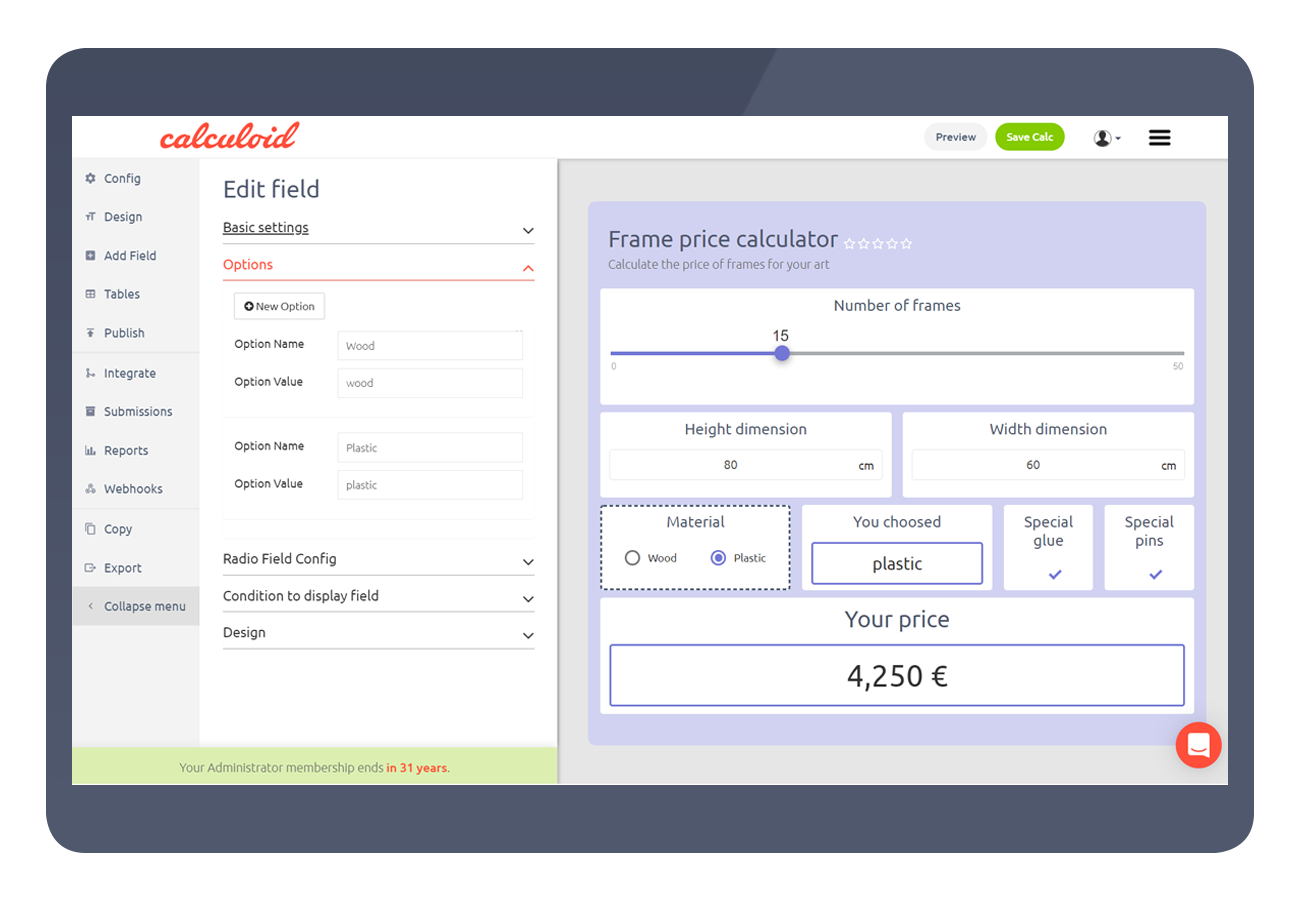 Other improvements and fixes
Hidden fields were causing some problems and took to many spaces. It was so unpleasant to have a blank useless space which was kept for the hidden fields. Now our fields are truly hidden as there is no space left while the field is hidden. It is automatically cut to present the web calculator in the best way.
CSS is a style sheet language used for describing the presentation of a web page. With our new 'Field custom style class' feature you can go deeper in creating your own styles for your web calculator. Making sure it will perfectly fit your page.
There is one more very useful design feature which came up with the new update. You can rename the payment methods now. Instead of saying pay with Global Payments simply put pay by a card or you can translate it into any language.