Calculoid.com is plain static JavaScript web application which uses AngularJS framework to run. It is a heavyweight application compared to embed app whose main goal is to be a public library for calculators and powerful calculator editor. For more information about Calculoid, please read "How does Calculoid work?".
In order to create a new calculator, navigate to "List of calculators" in the main menu and click on "New calculator" button in the top right corner. In the first step (choose your template), select the template of your calculator (blank, pricing, ROI, cost, etc.).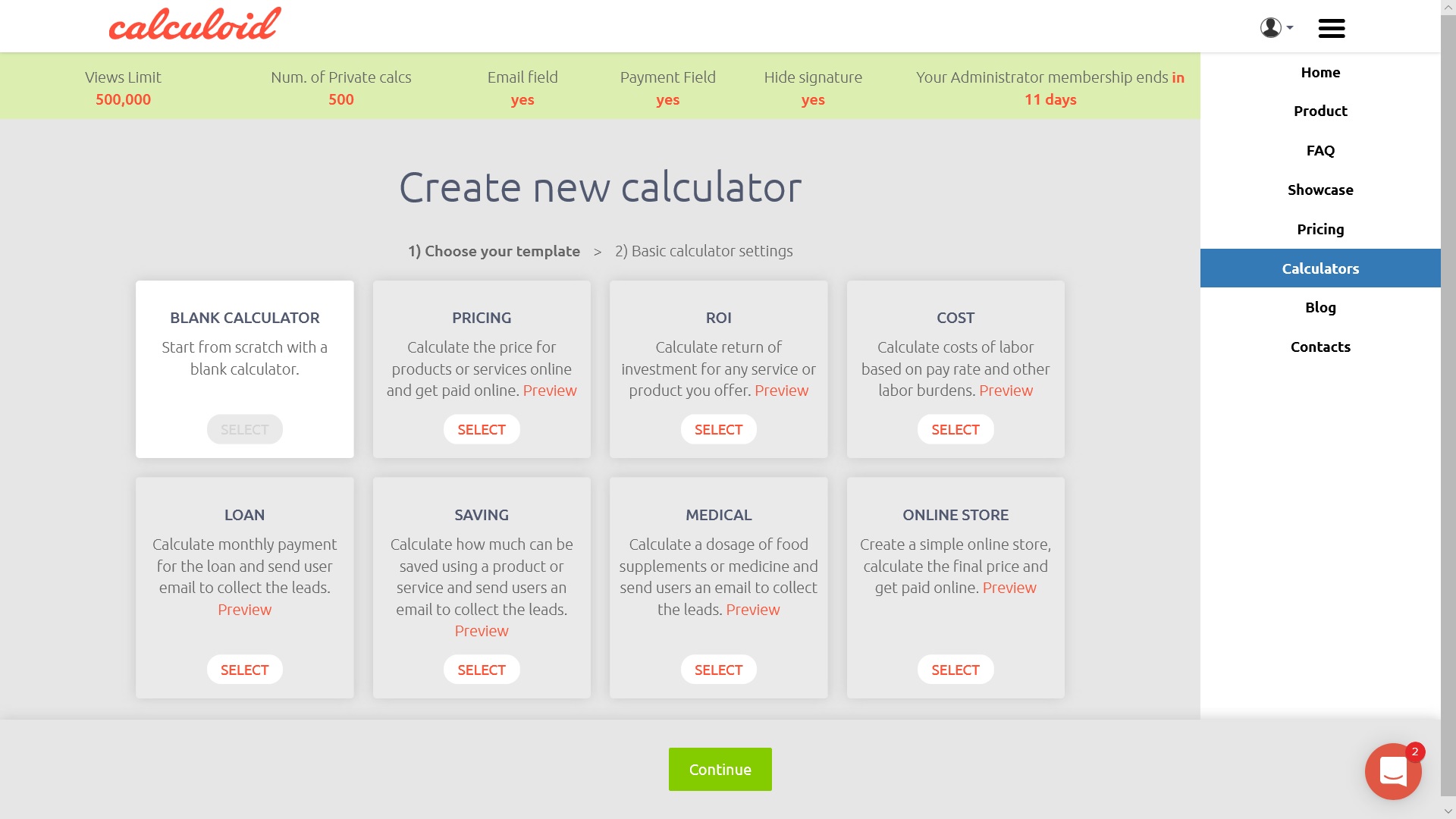 In the second step (basic calculator settings), enter the name of the calculator, description, language, tags and click on the "Save configuration" button. You will be taken to the building wizard where you can add fields to your calculator.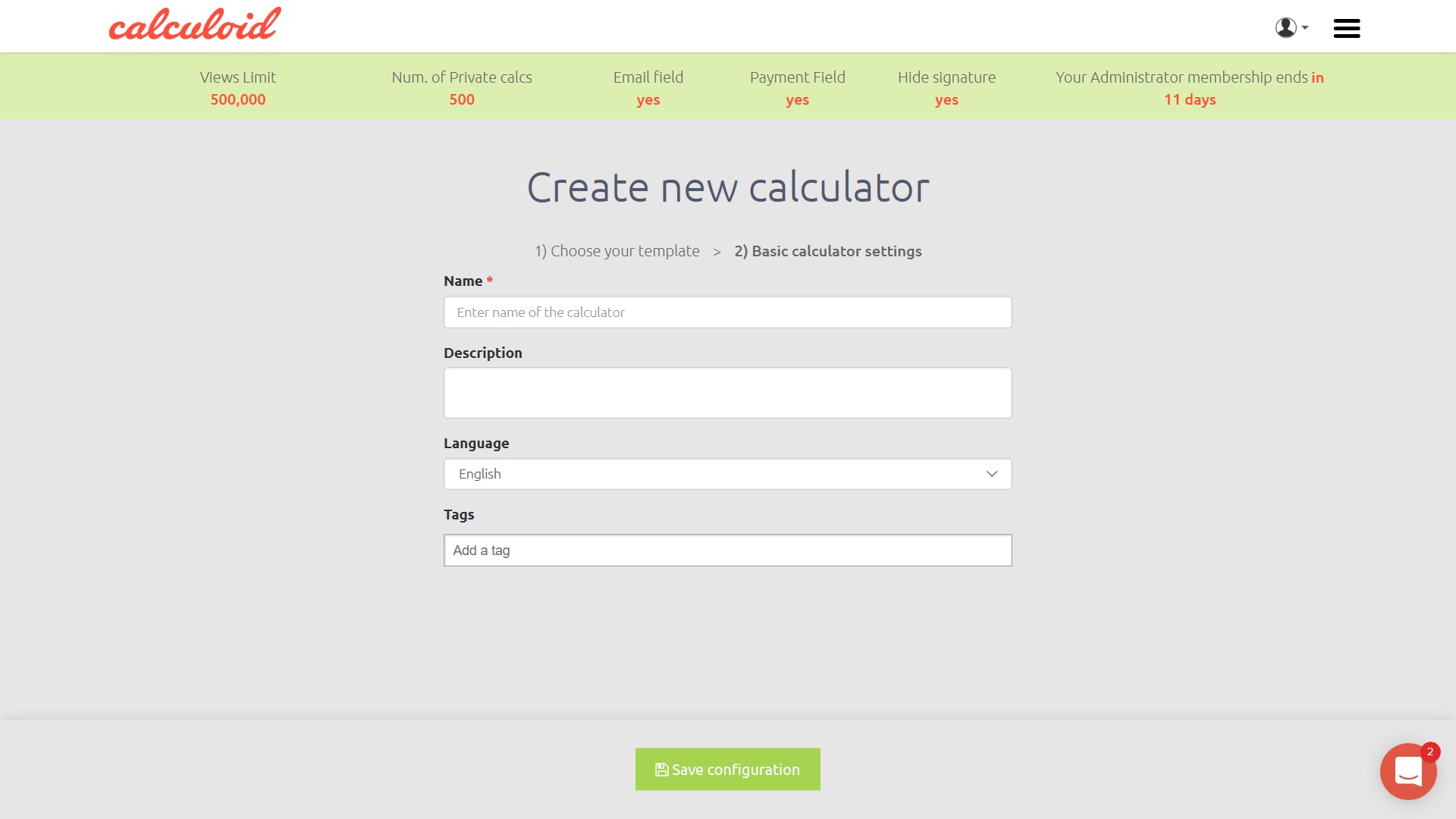 To save the changes you have made in your calculator, use the green button "Save Calc" in the top right corner.
To delete a calculator, go to the "Config" tab and scroll down to the bottom where you find "Delete calculator" option.